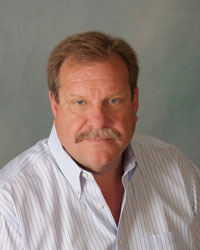 Karl Bundesen
GRI, CRS, CRB, BROKER
DRE #00902729 & 01293583
Karl and Century 21 Bundesen have extensive experience marketing rural properties, ranches, and land. Karl has successfully participated in the following ranch properties:
"We had worked with Karl to find a special place in the country for more than a year, starting about two years ago. In working with Karl to view and evaluate many properties, we learned that his knowledge of country properties was comprehensive and critical and that he could be utterly relied upon to provide very honest valuations and insights on each property."
—Tim Geiser
Nick Pruett
REALTOR
DRE #02047877
Growing up on a West Petaluma farm, I learned to raise animals and build their shelters and enclosures from an early age. Learning from my father and nearby farmers and ranchers, agriculture became a huge part of my life. I enjoy hunting and fishing, even though I'm no good at fishing. I'm also active in cardiovascular and weightlifting workouts, something I picked up from playing high school sports. Outside of real estate, one of the things I enjoy doing is auctioneering for fundraisers in the local community.